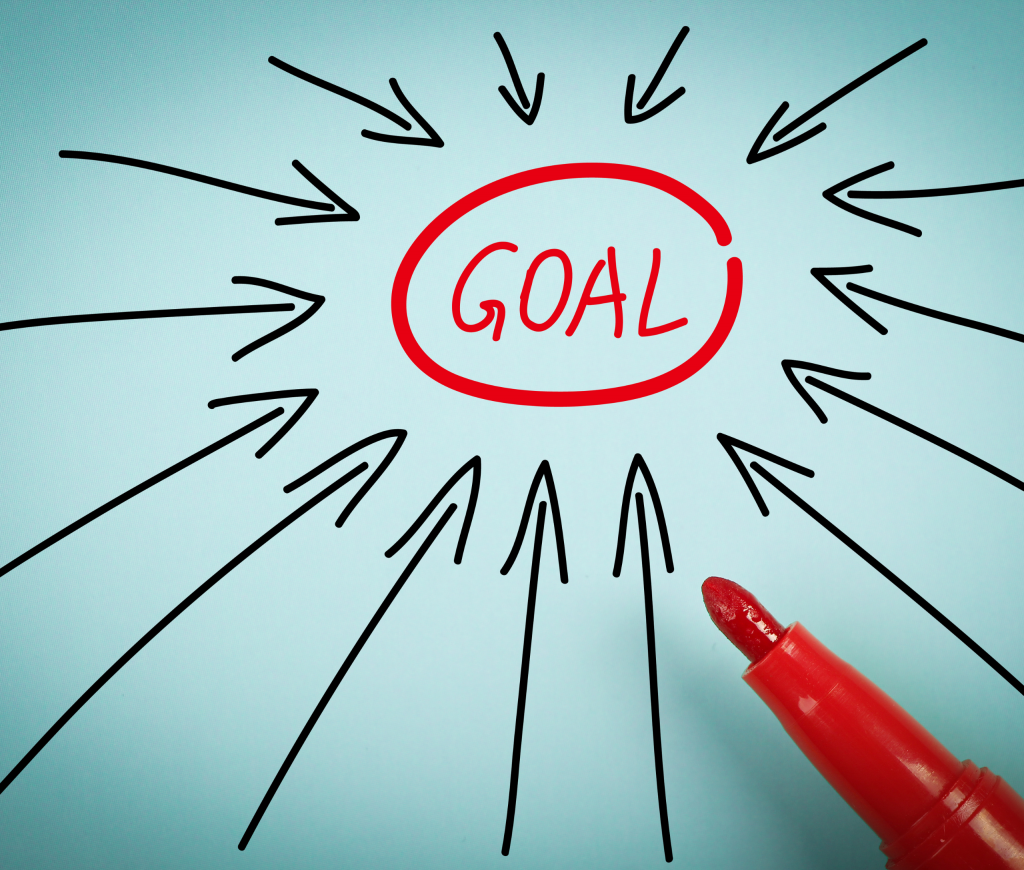 The Painful Error Most People Make When Goal Setting
Earlier this week I was coaching a client who was worrying about not achieving their goals, and afraid of not hitting their targets.
WORRYING about achieving our goals is a common problem that causes a lot of stress and worry that is easily avoided with an understanding of the common errors we make with our IMAGINATION.
A GOAL is just a 'preference' about a possibility that we DESIRE.
The goal isn't a real thing, it's just a thought.
So a goal is just our imagination.
We can't predict the future, so we will never know if it will happen or not.
Now, Goals themselves aren't the problem.
It's our thinking about the GOAL that's the problem.
You know you've created an ATTACHMENT to your goal when you start noticing yourself saying things like....
"Once I achieve my goal.... then I'll be SATISFIED!"
"If I don't get my goal I'm gonna be really DISAPPOINTED"
"I'll be happy, when….
...I get the pay rise!
...I marry my partner!
...I win the lottery!
...I get the promotion!
Can you see the problem with this logic?
If we've got a big emotional investment riding on the goal, then it's loaded with INSECURE THINKING!
At some point, our THOUGHTS got the better of us, and we have now turned a PREFERENCE into an EXPECTATION.
HERE IS THE DISTINCTION...
• PREFERENCE is DESIRE where we ACCEPT (LOVE) the idea of NOT GETTING IT
• ATTACHMENT is DESIRE where we REJECT (FEAR) the idea of NOT GETTING IT
The expectation contaminates our GOAL with WORRY rather than ENTHUSIASM.
When we turn a PREFERENCE into an EXPECTATION our imagination transforms from a LOVING tool for living a better life, to a FEARFUL tool that causes INSECURITY.
You've shifted out of LOVE and into FEAR.
WORRY is simply telling you that the QUALITY OF THOUGHT TAKING FORM IN THE MOMENT has gone adrift, and you've lost your way.
Remember that your goal is just a thought about one particular possibility for the future.
Your happiness can't possibly be coming from the future.
Happiness is generated in the present moment ONLY from the power of how you use your thoughts.
The quality of your thinking is the only thing that can make you happy!
Remember your goals are just thoughts.
So use your thoughts wisely.
Much Love,
Chris